Big Houses of the Scottish Borders: Abbotsford & Thirlestane
About the Big Houses
The Big Houses group was formed by 11 of the finest historic houses of the Scottish Borders, who have joined forces to welcome fellow heritage and history enthusiasts - including ourselves. In early summer 2019 we took up the challenge to visit all 11 houses and we pretty much fell in love with the Scottish Borders during our wee project!
In a series of blog posts I will reveal our route and show you a sneak peek of each of the Big Houses. Hopefully this will serve as an inspiration to explore this beautiful but (undeservedly) underrated corner of Scotland.
Route 1 - Daytrip
We set off early from Edinburgh, allowing ourselves sufficient time to explore two Big Houses at a leisurely place. As it was a beautifully sunny day, we took Katie, our Caterham and had the loveliest drive on country roads - we even bumped into a bunch of classic Bristols along the way, turned out they also headed to one of the Big Houses…
Abbotsford, the home of Sir Walter Scott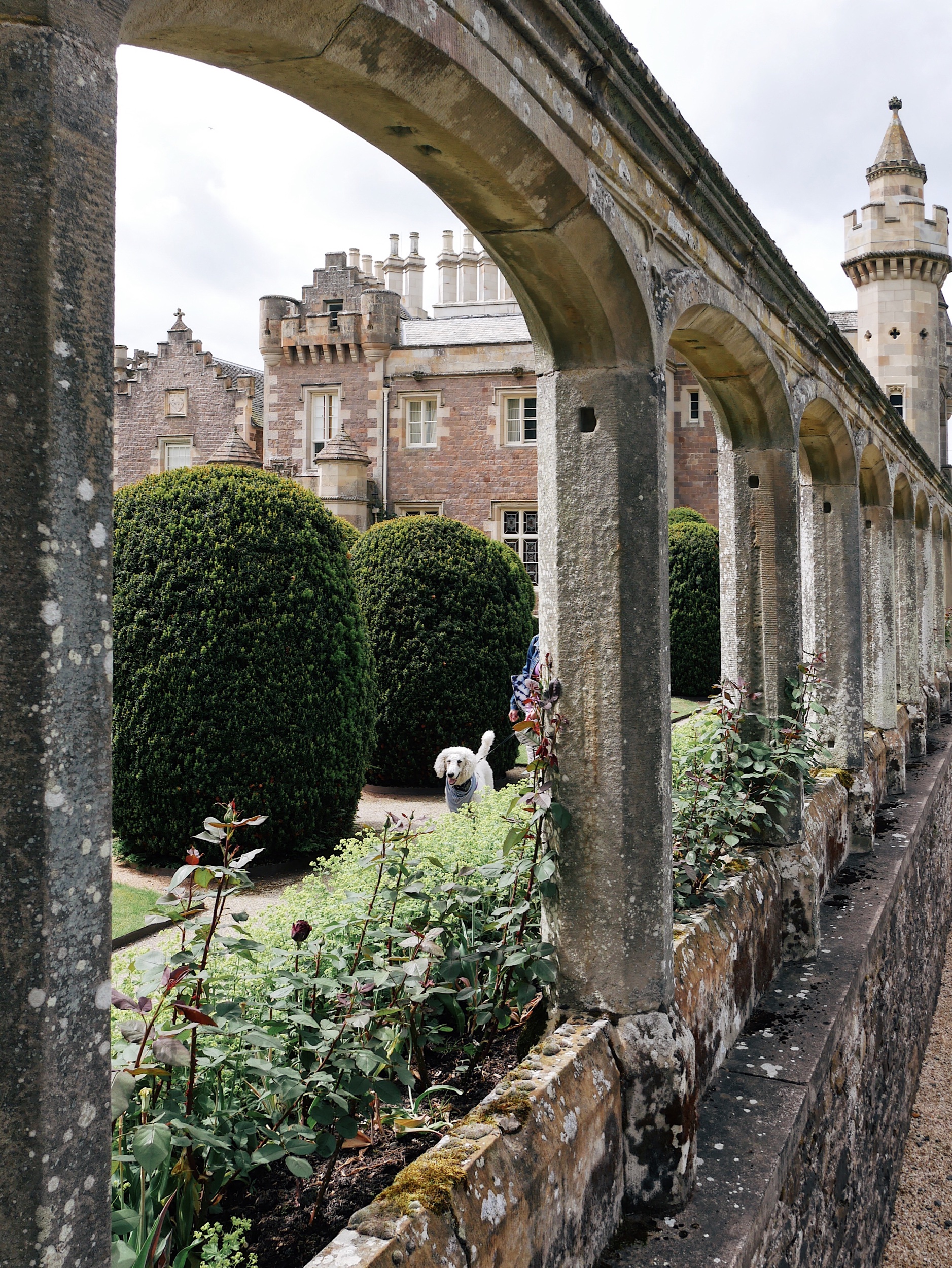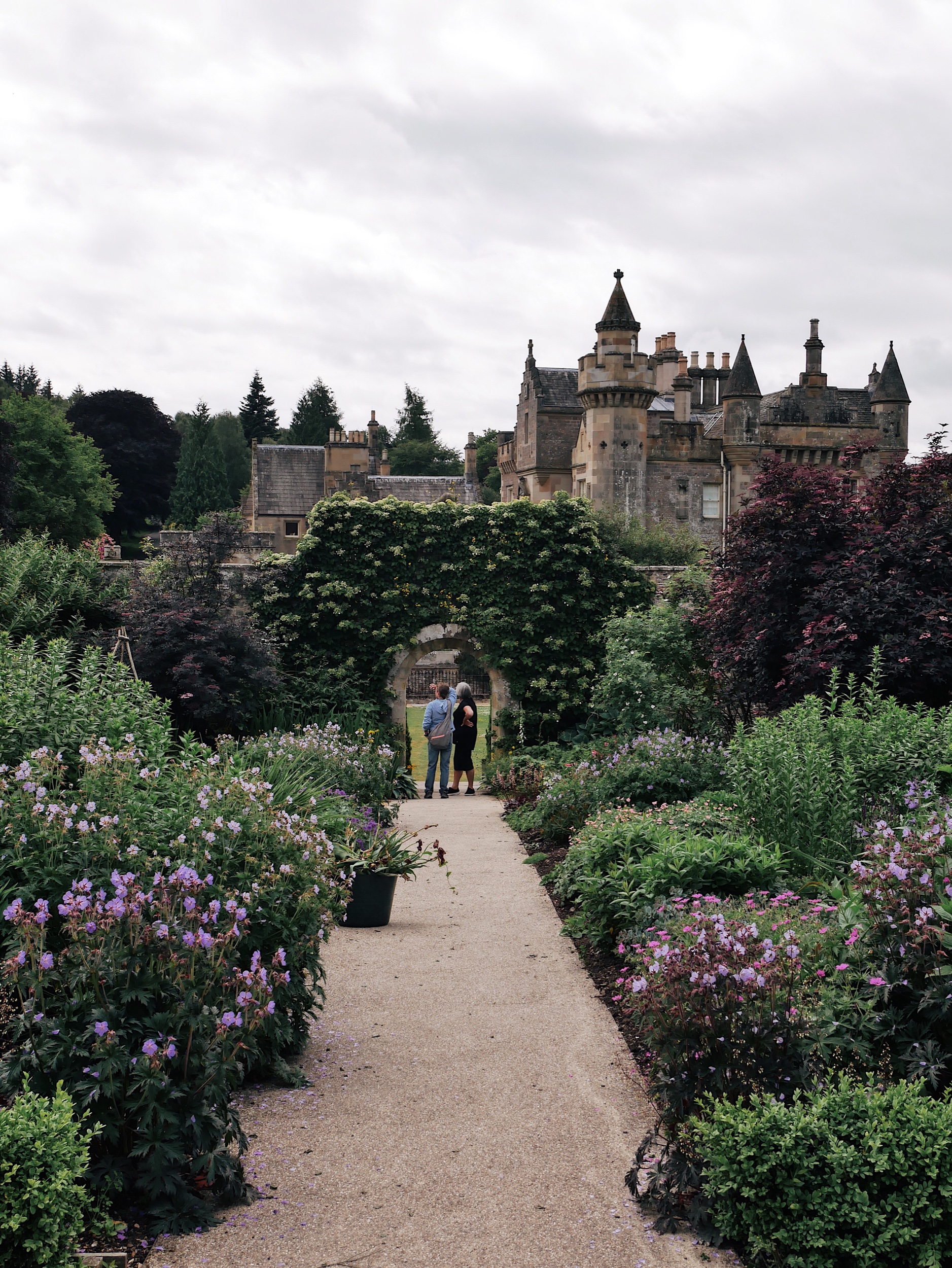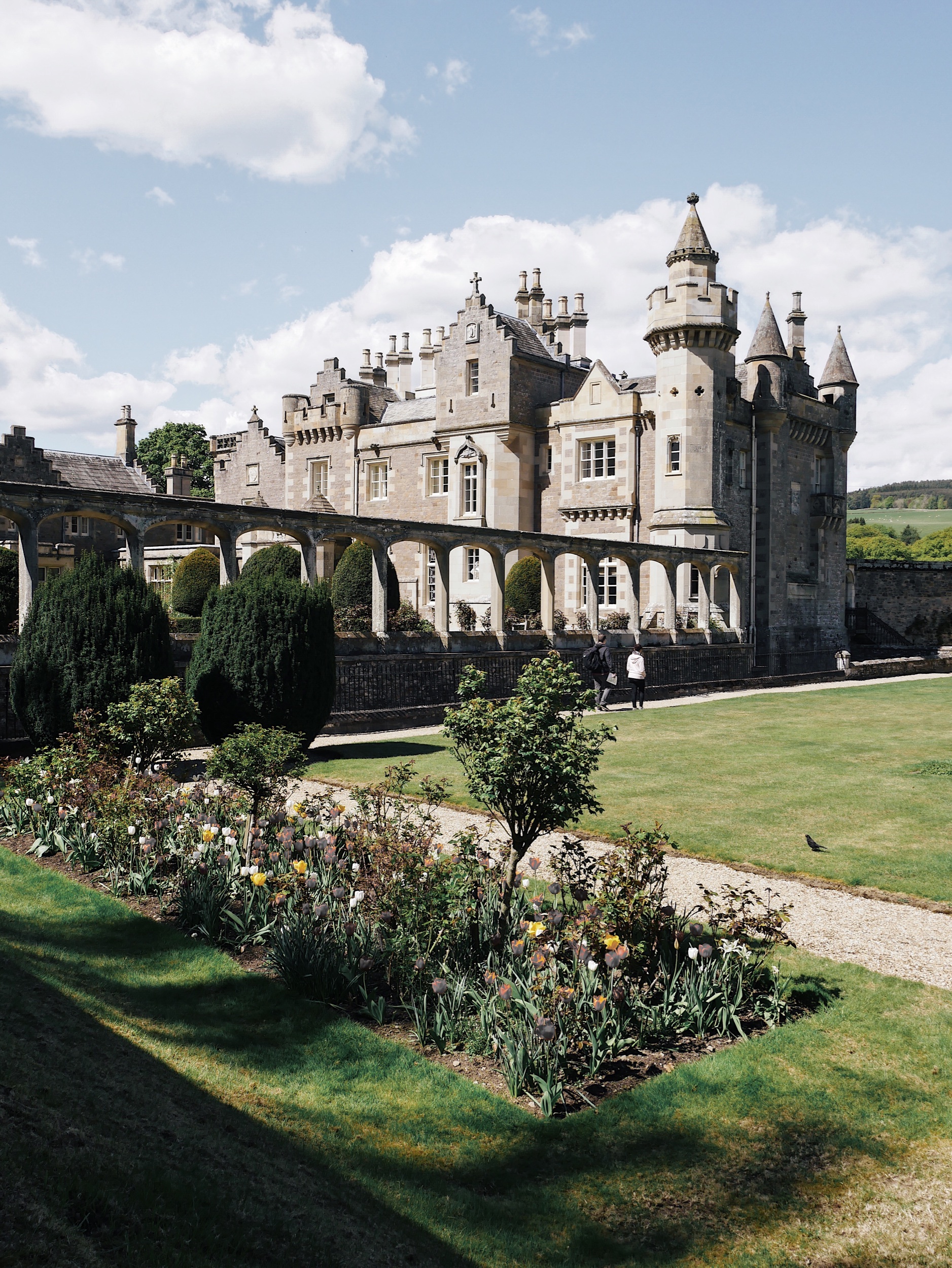 Highlights - Oh, where to begin, Abbotsford is truly magnificient! I could spend hours wandering in the lovely walled garden and grounds and admiring the beautiful interiors created in the house by Sir Walter Scott - I particularly adore the Entrance Hall and the Chinese Drawing Room. We're lucky to have visited Abbotsford on several occasions in the past and it's beautiful in any season, with late spring/early summer being our favourite time with the rhododendrons in bloom.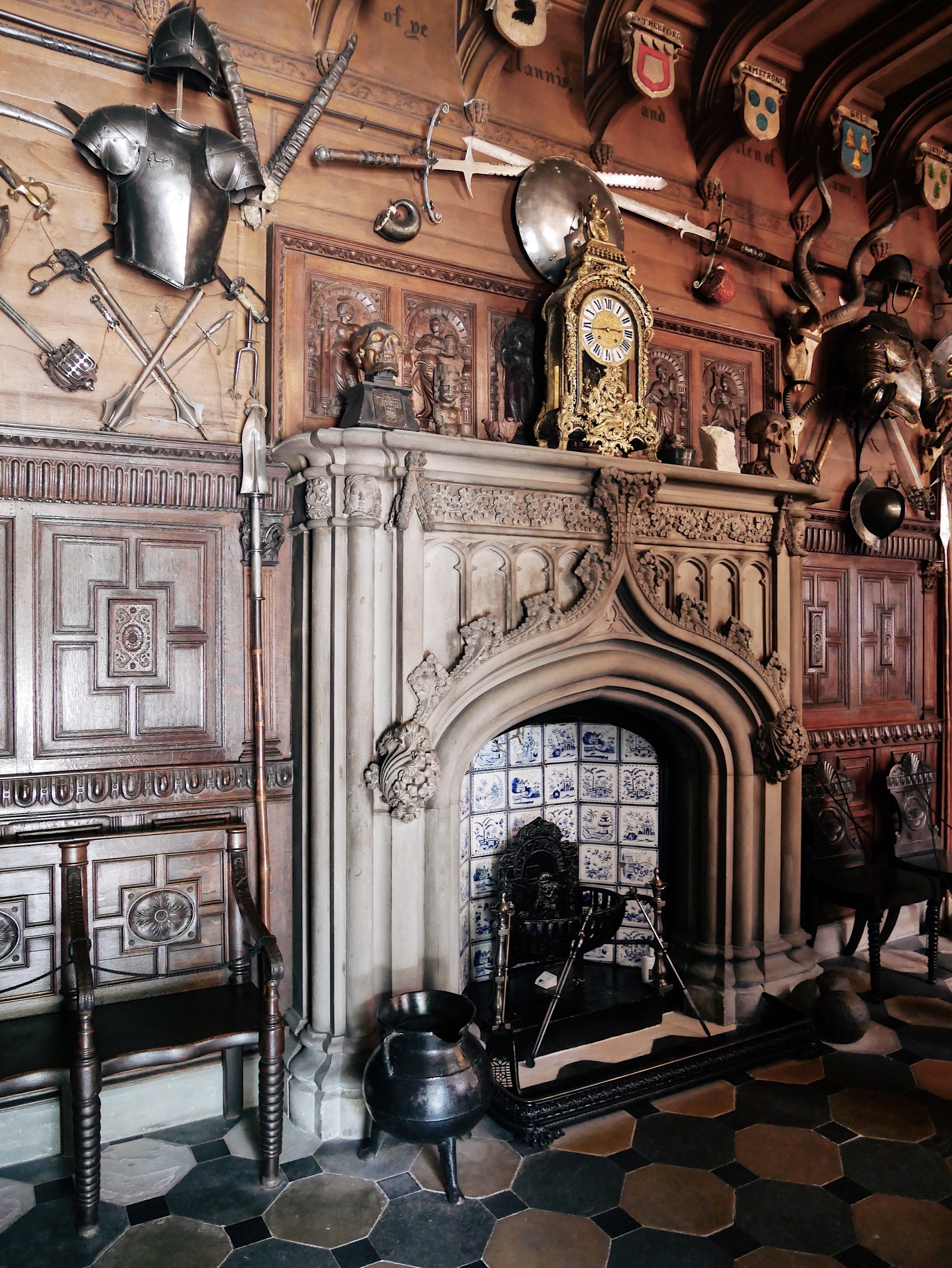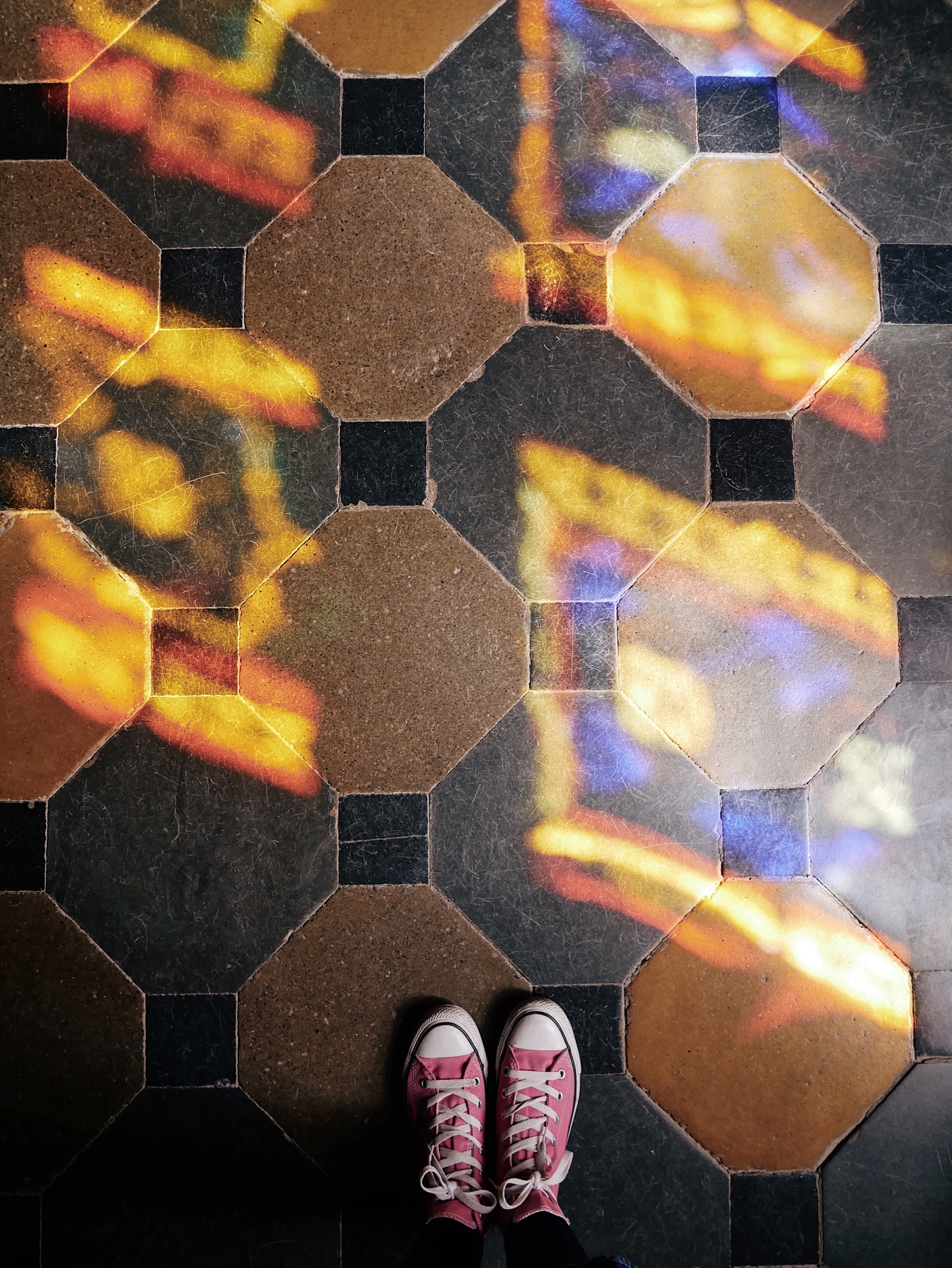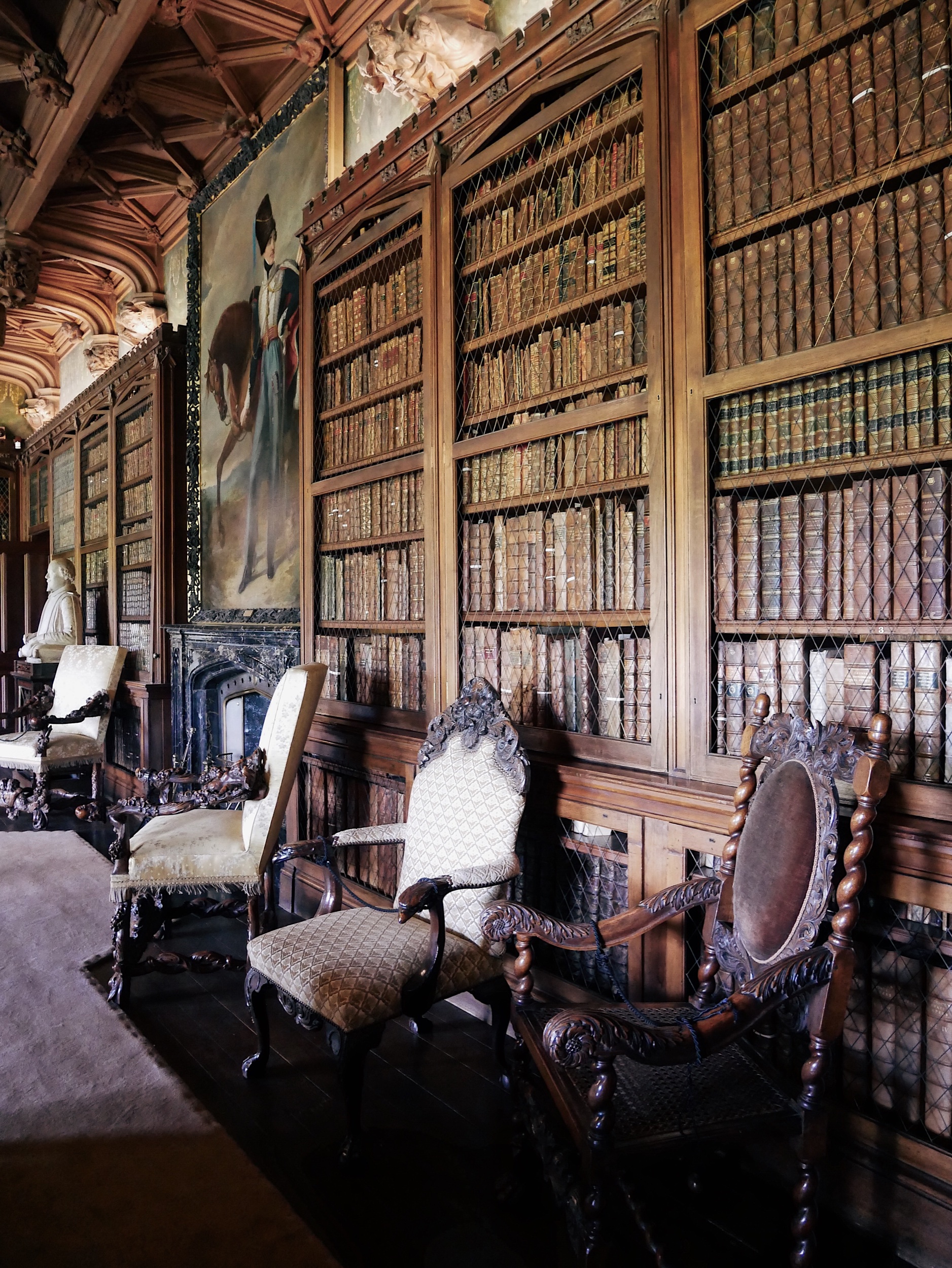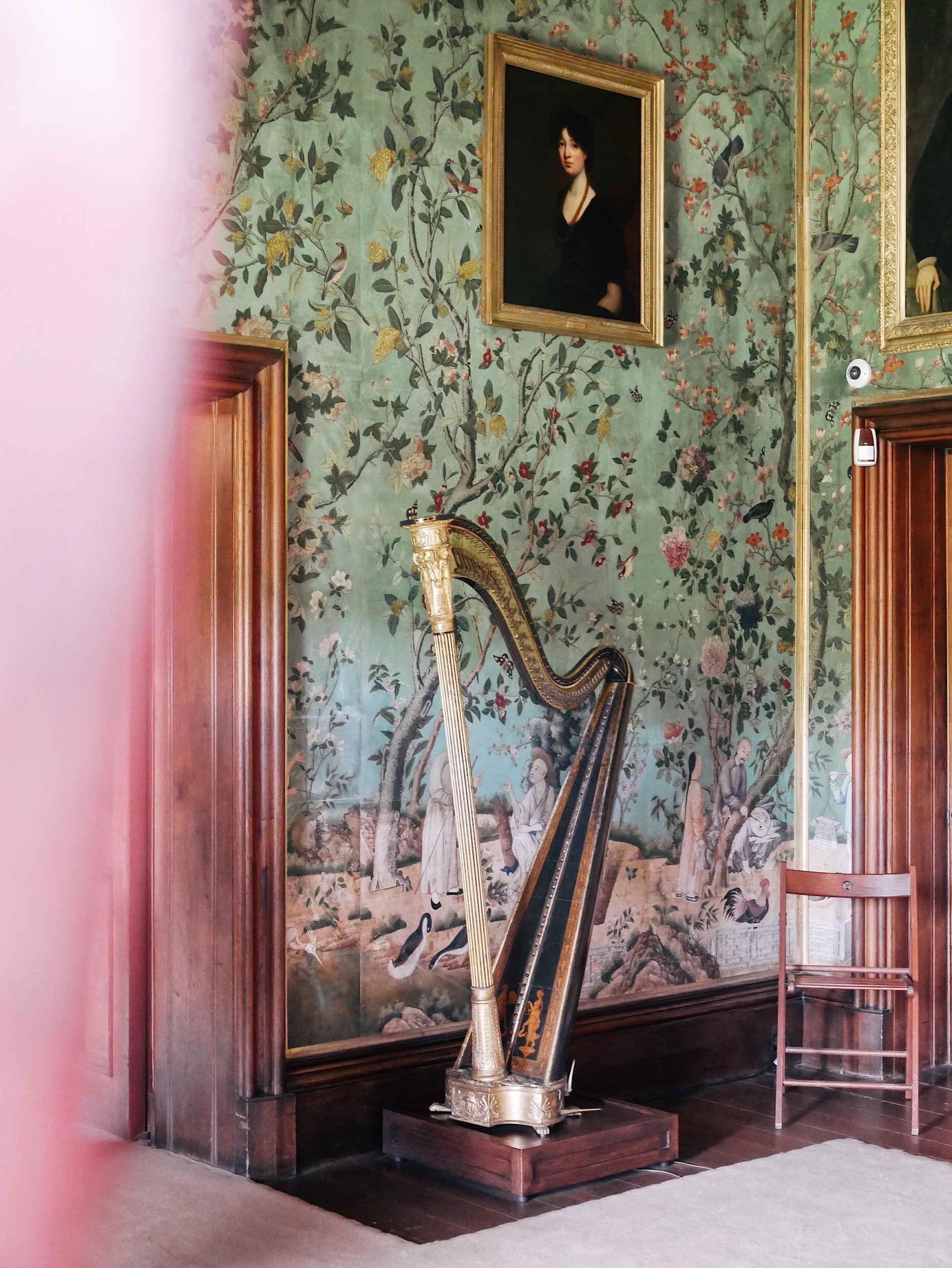 Opening times - The house and gardens are open from March to November. The visitor centre, café, play trail and estate paths are open all year round and are free to access.
How to get there - Abbotsford is just over an hour drive away from Edinburgh. It also has good public transport links: the Borders Railway route from Edinburgh Waverley to Tweedbank takes just under an hour. From Tweedbank Station you can either walk (20 minutes) or catch the Abbotsford Minibus. Alternatively Borders Buses lines X62 and 72 stop at the Tweedbank roundabout, only a short stroll away from Abbotsford.
Eat - The stylish Ochiltree Café serves morning coffee, lunches and afternoon tea. The views of the grounds from the balcony are particularly pretty.
Stay - The beautiful Hope Scott Wing is available to rent for special occasions and family gatherings. It accommodates up to 15 guests and even has a billiard room.
Thirlestane Castle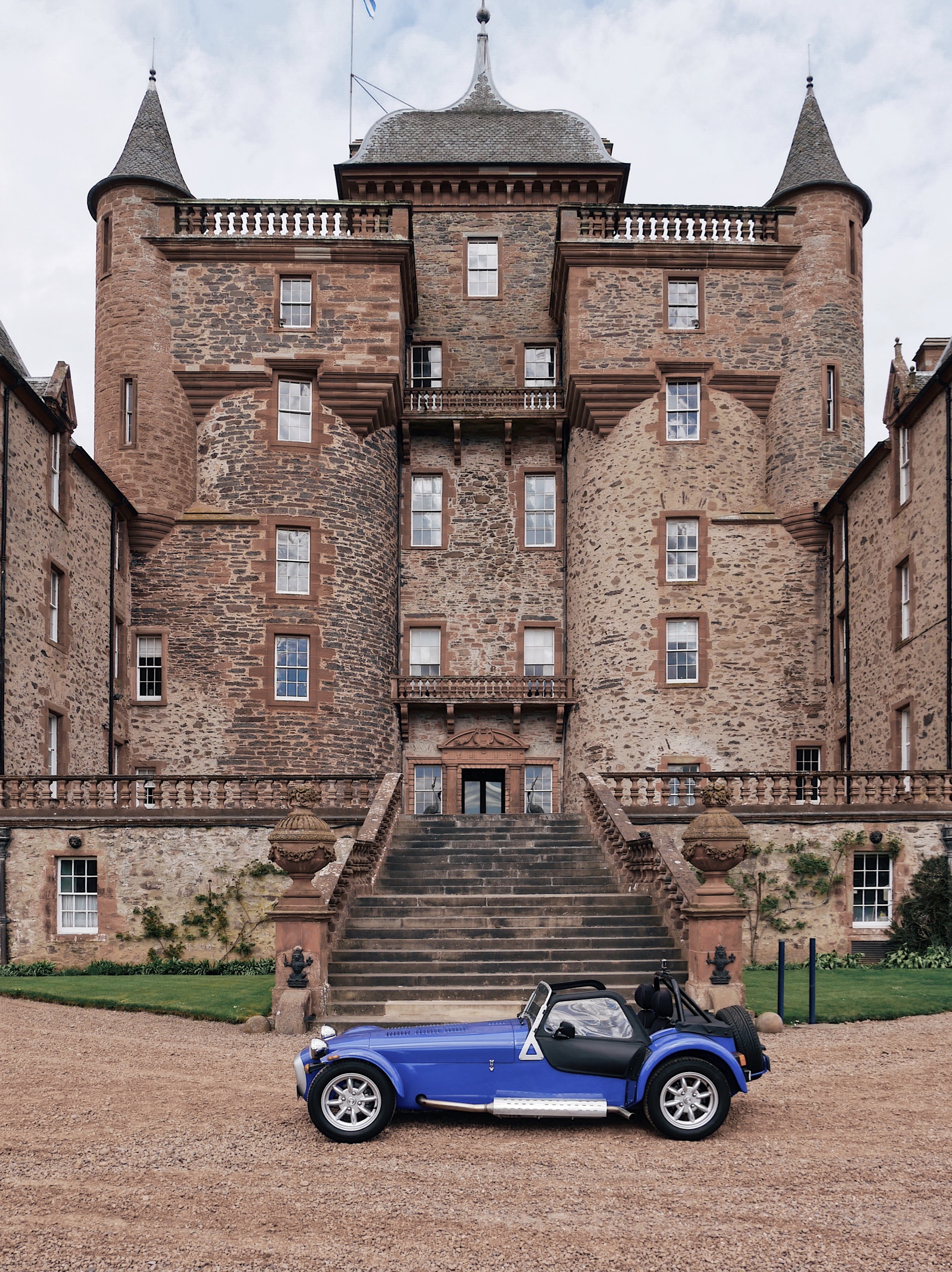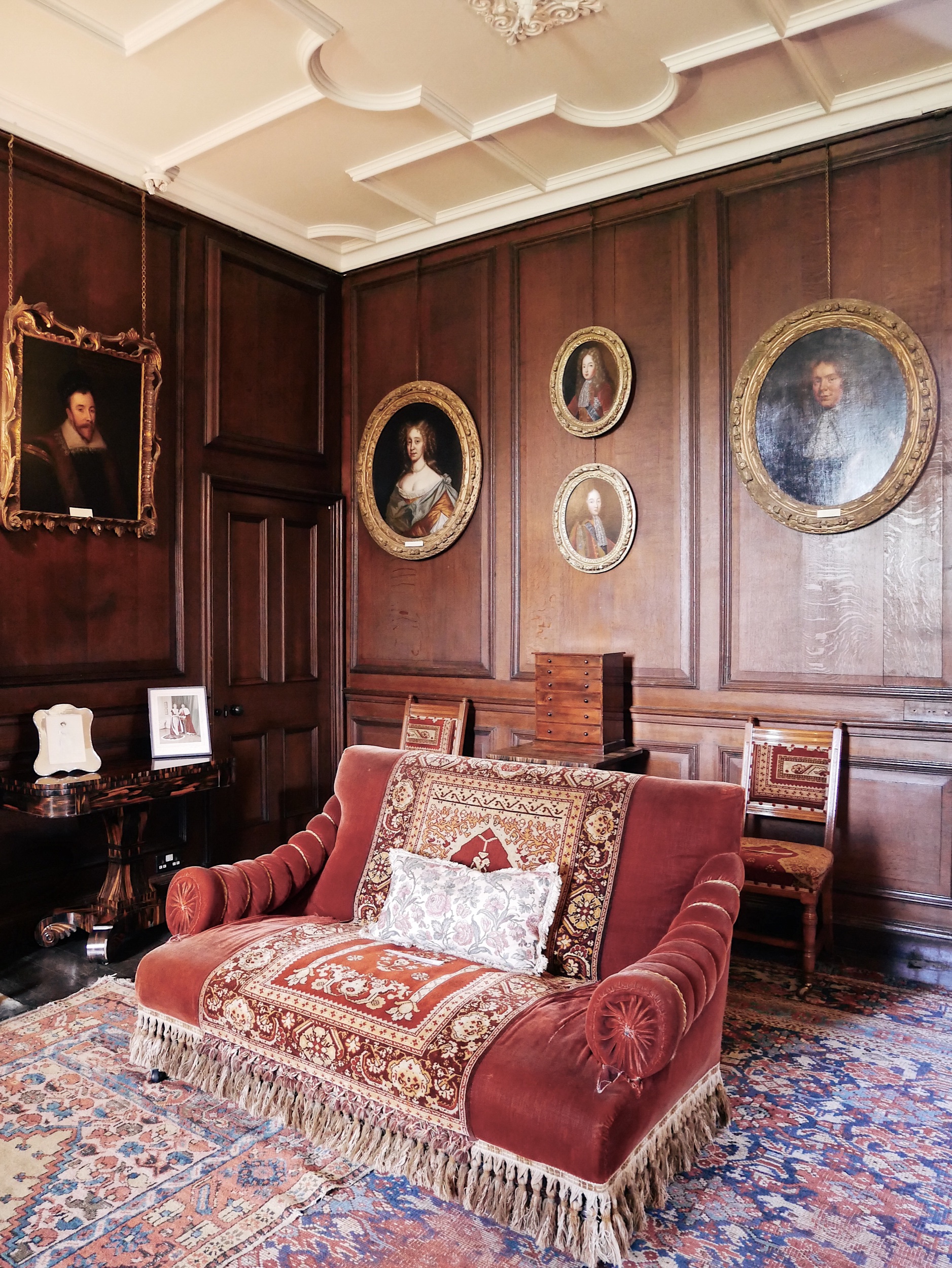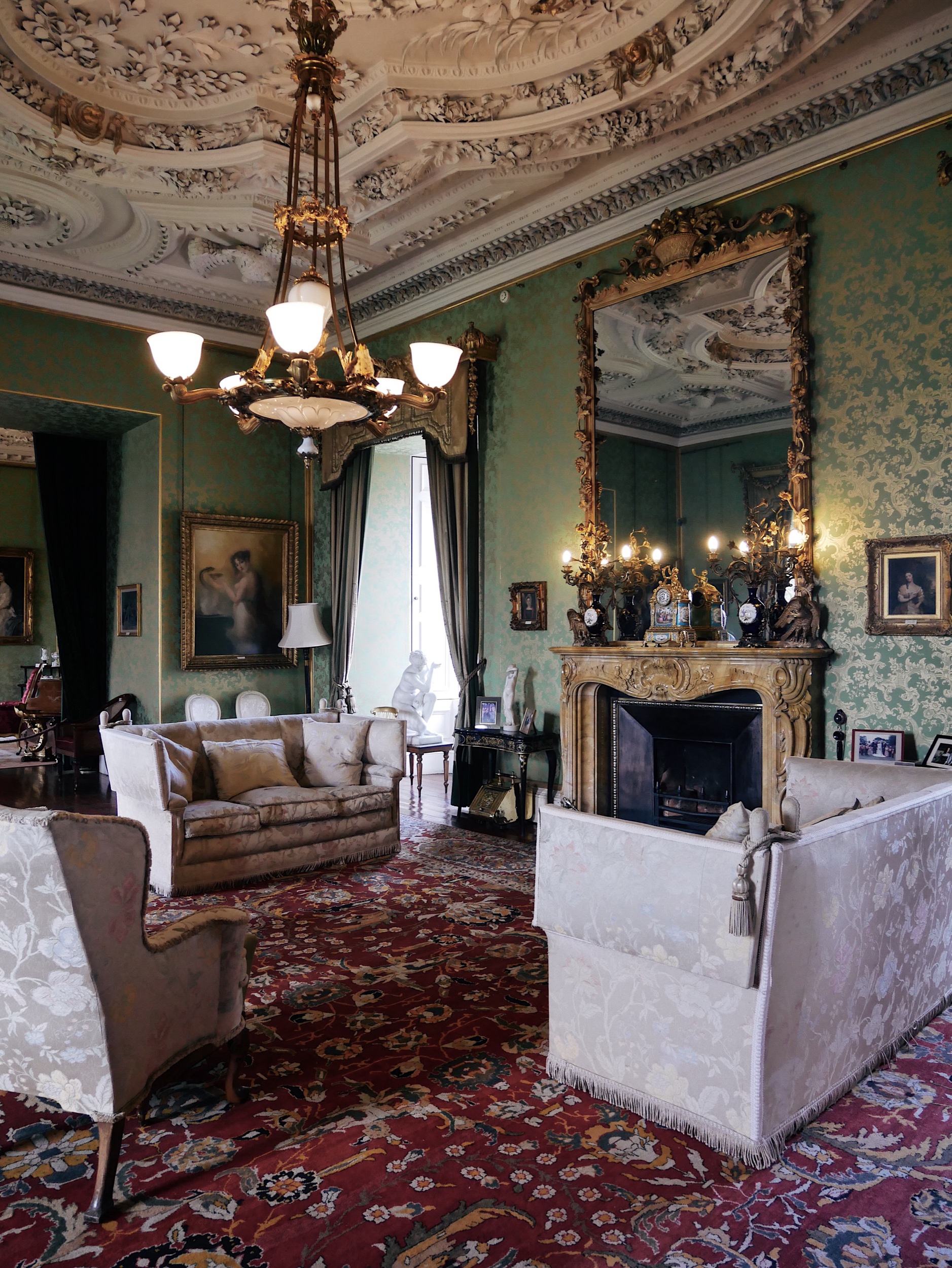 Highlights - The magnificent Thirlestane Castle looks like straight out of a Wes Anderson movie and inside you can find some of the finest decorative plasterwork ceilings in Europe. The grounds are also home to the annual BVAC Classic Festival of Motoring, a must visit for any petrolhead and classic car lover.
Opening times - The castle and grounds are open to visitors every Sunday to Thursday between May and late September.
How to get there - Thirlestane is about 50 minutes drive away from Edinburgh city centre, located just off the A68 in Lauder. The Borders Buses routes 51 and 52 take you to Lauder and from the bus stop it's not too far to walk to Thirlestane.
Eat - The Thirlestane Tea Room is conveniently located on the lower ground floor next to the main entrance of the castle. It serves a tasty selection of drinks, light meals and home baking. Afternoon tea is available if booked in advance.
Stay - The South Wing offers accomodation in five beautiful luxury apartments, perfect for a romantic getaway or a family holiday. The apartments can be booked individually or as a group up to 16 guests.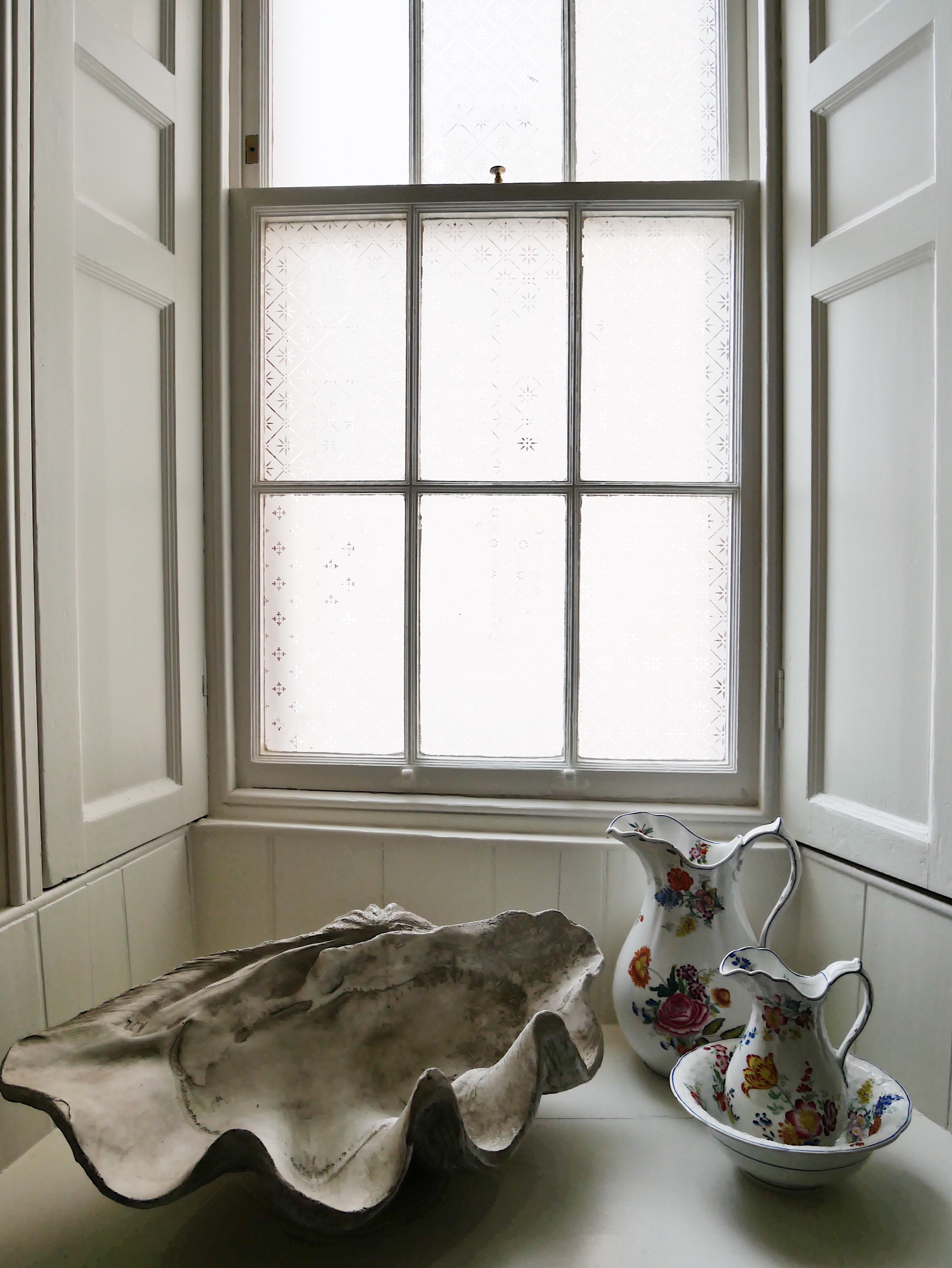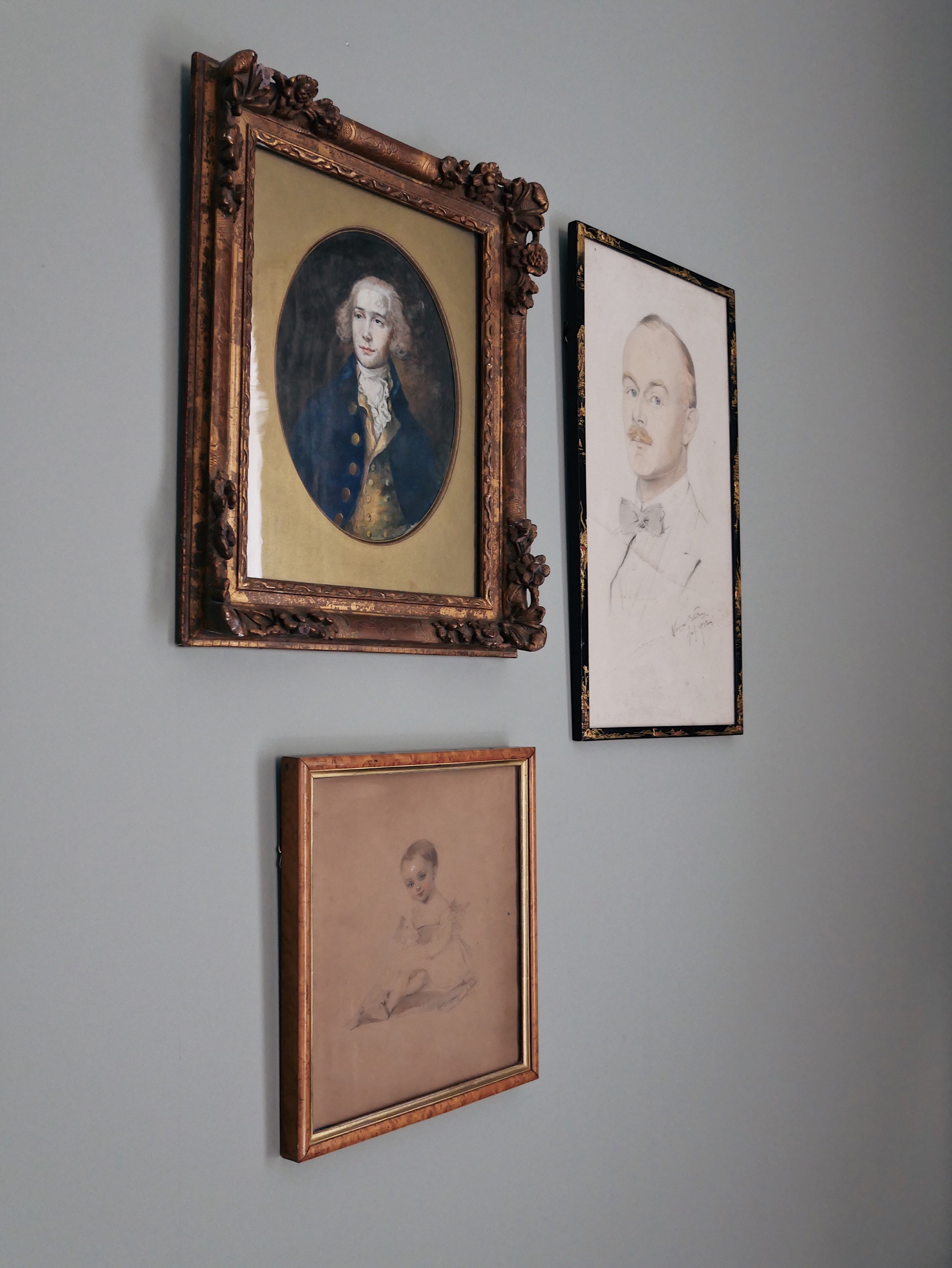 Read other routes here:
5: Gunsgreen & Manderston

Route 5 with the remaining 2 Big Houses will be coming soon.
All photos by The Edinburgh Enthusiast (C).
Acknowledgement: We were kindly offered complimentary entry by Abbotsford and Thirlestane Castle, but the views and opinions expressed on this blog are honest and purely my own. Special thanks to Vanessa for organising our trip, Angela at Abbotsford for hosting us for lunch at the Ochilltree Café and to Edward Maitland-Carew for the amazing and insightful guided tour of Thirlestane Castle.