Big Houses of the Scottish Borders: Paxton & Mellerstain
About the Big Houses
The Big Houses group was formed by 11 of the finest historic houses of the Scottish Borders, who have joined forces to welcome fellow heritage and history enthusiasts - including ourselves. In early summer 2019 we took up the challenge to visit all 11 houses and we pretty much fell in love with the Scottish Borders during our wee project!
In a series of blog posts I will reveal our route and show you a sneak peek of each of the Big Houses. Hopefully this will serve as an inspiration to explore this beautiful but (undeservedly) underrated corner of Scotland.
Route 3 - Daytrip
Paxton House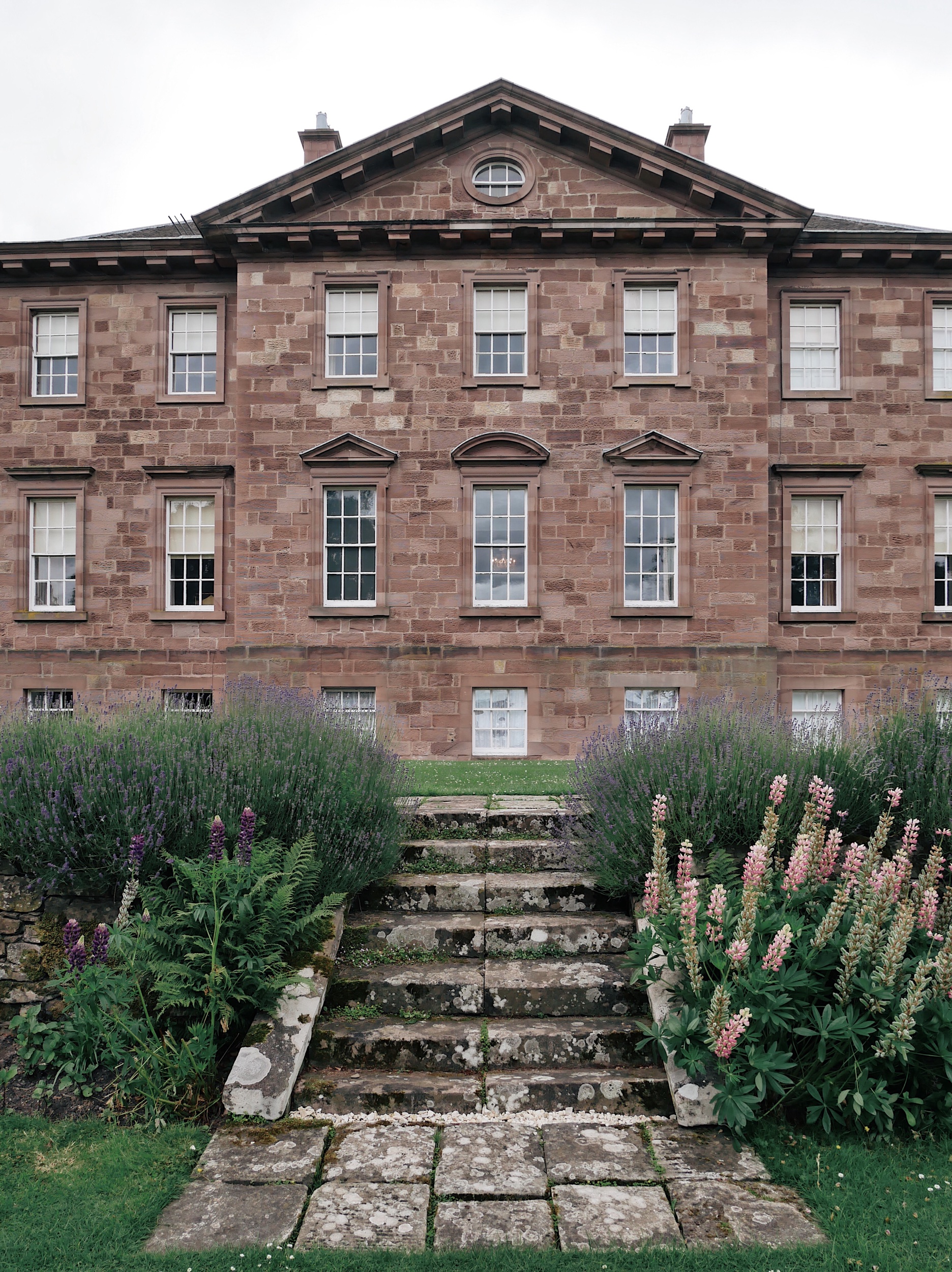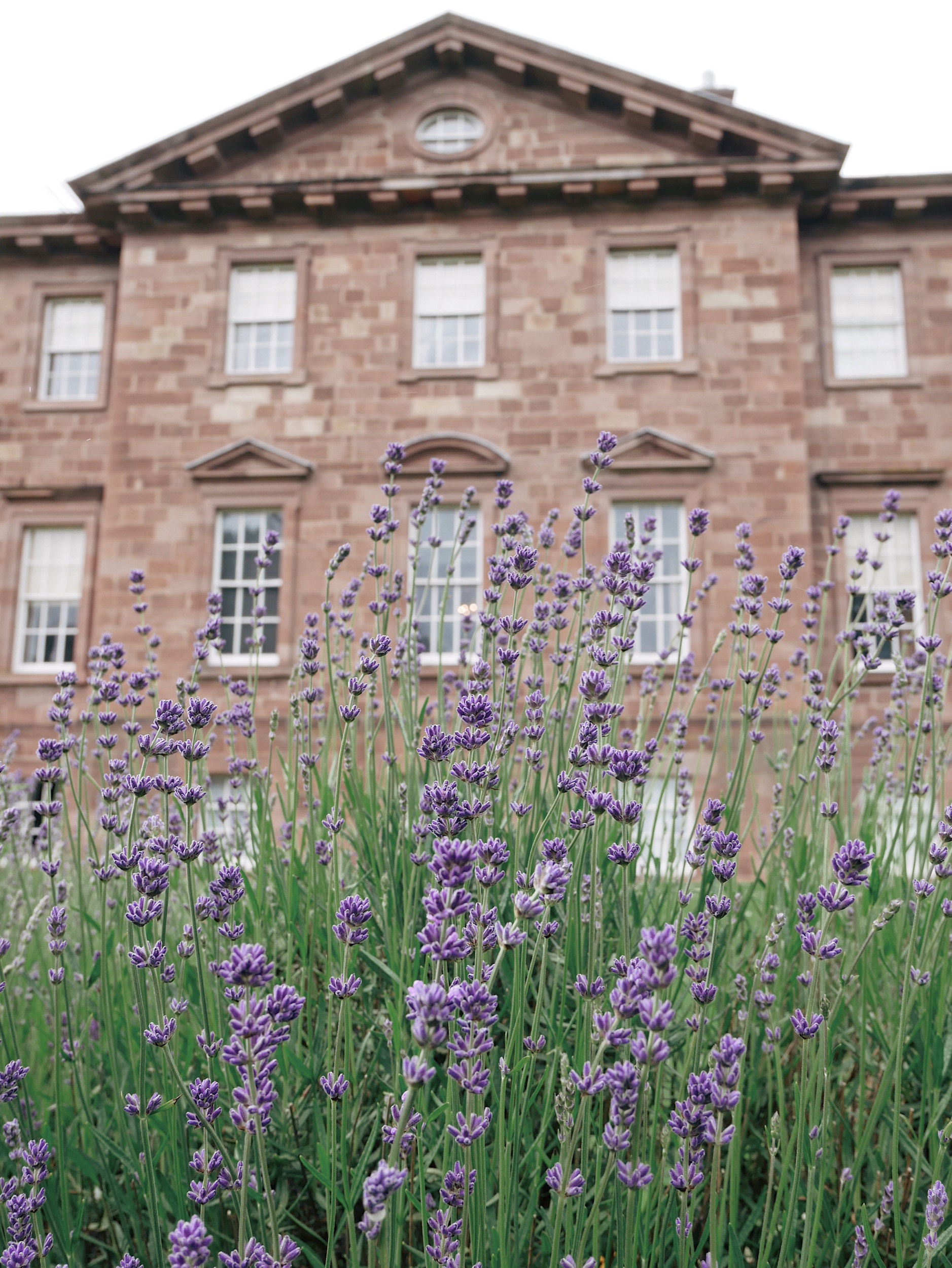 Highlights - We loved the interiors - Paxton House has a vast collection of Chippendale and Trotter furniture and their Regency Picture Gallery houses masterpieces from the National Galleries of Scotland. We also had a lovely boat trip up the River Tweed to the Union Chain Bridge and back, and learned about wildlife and local history. The views of Paxton from the water were just stunning!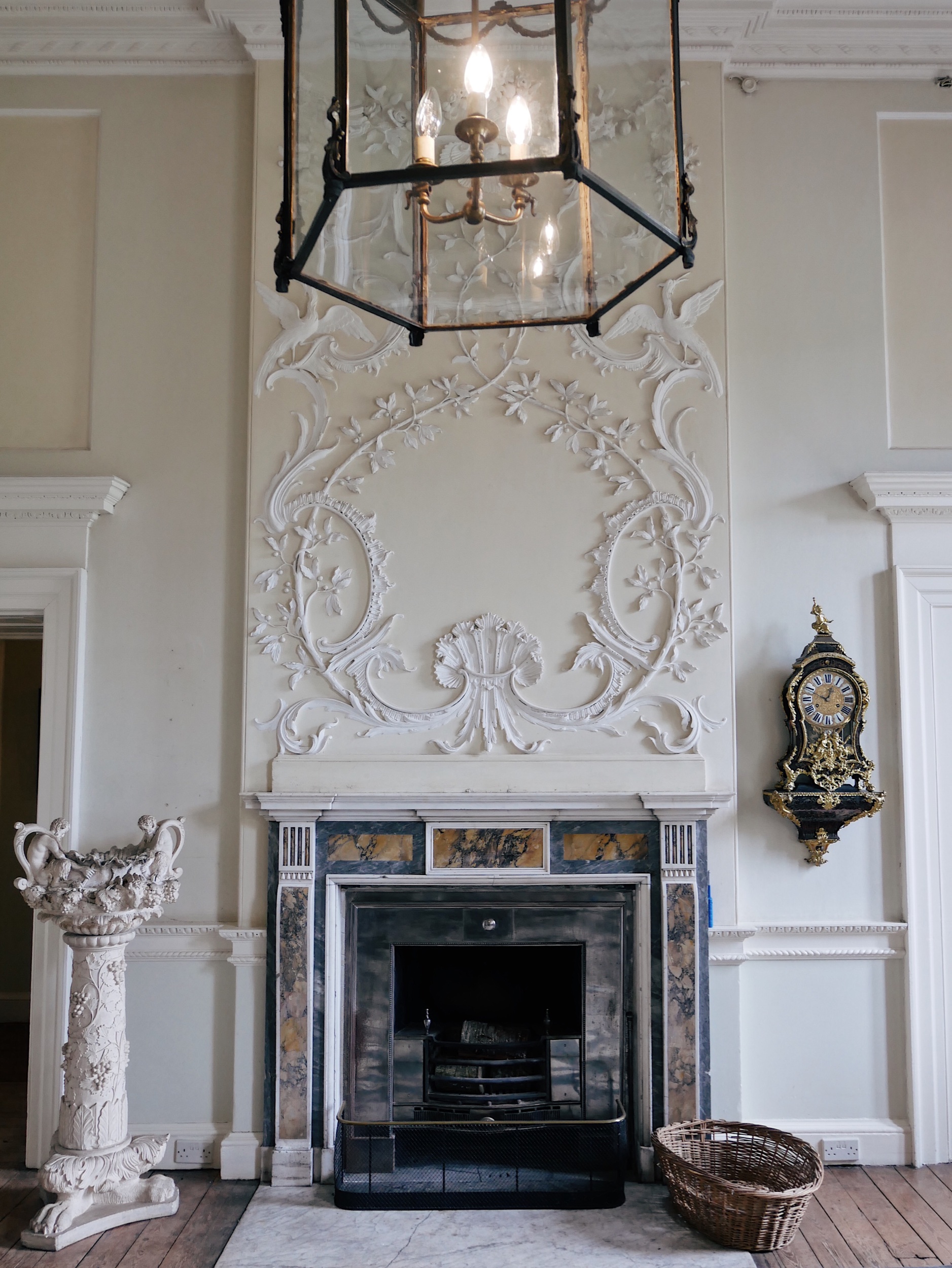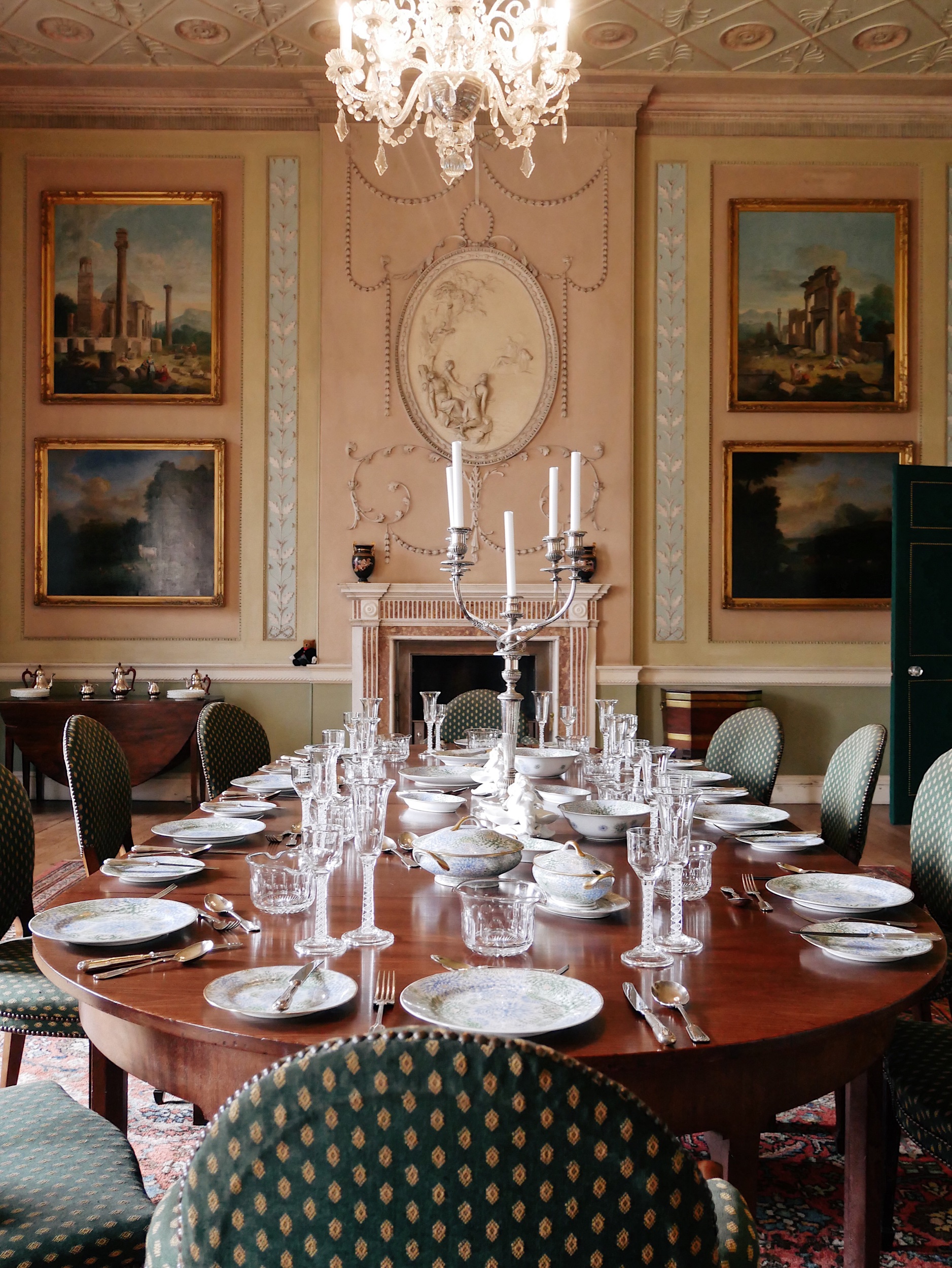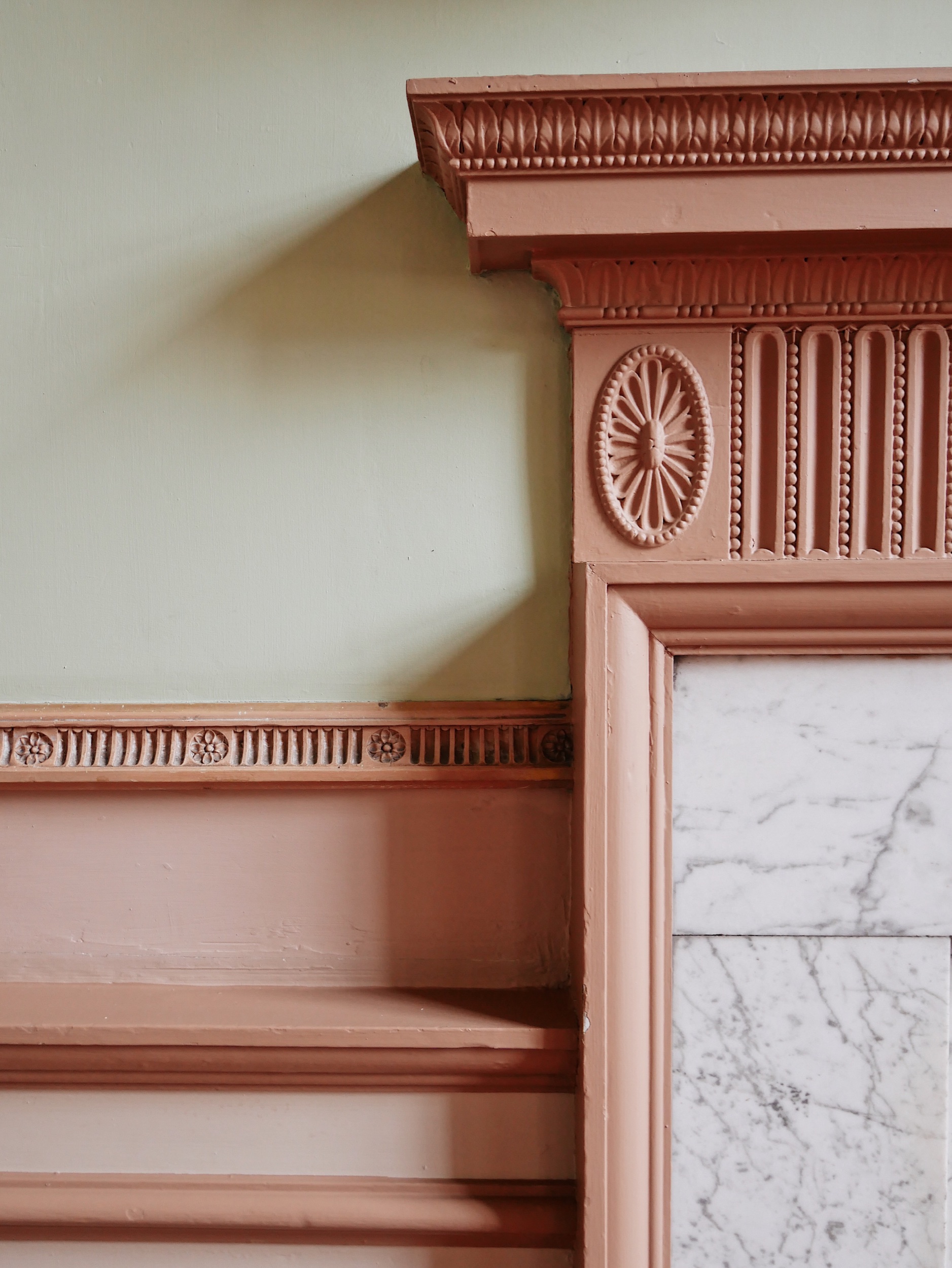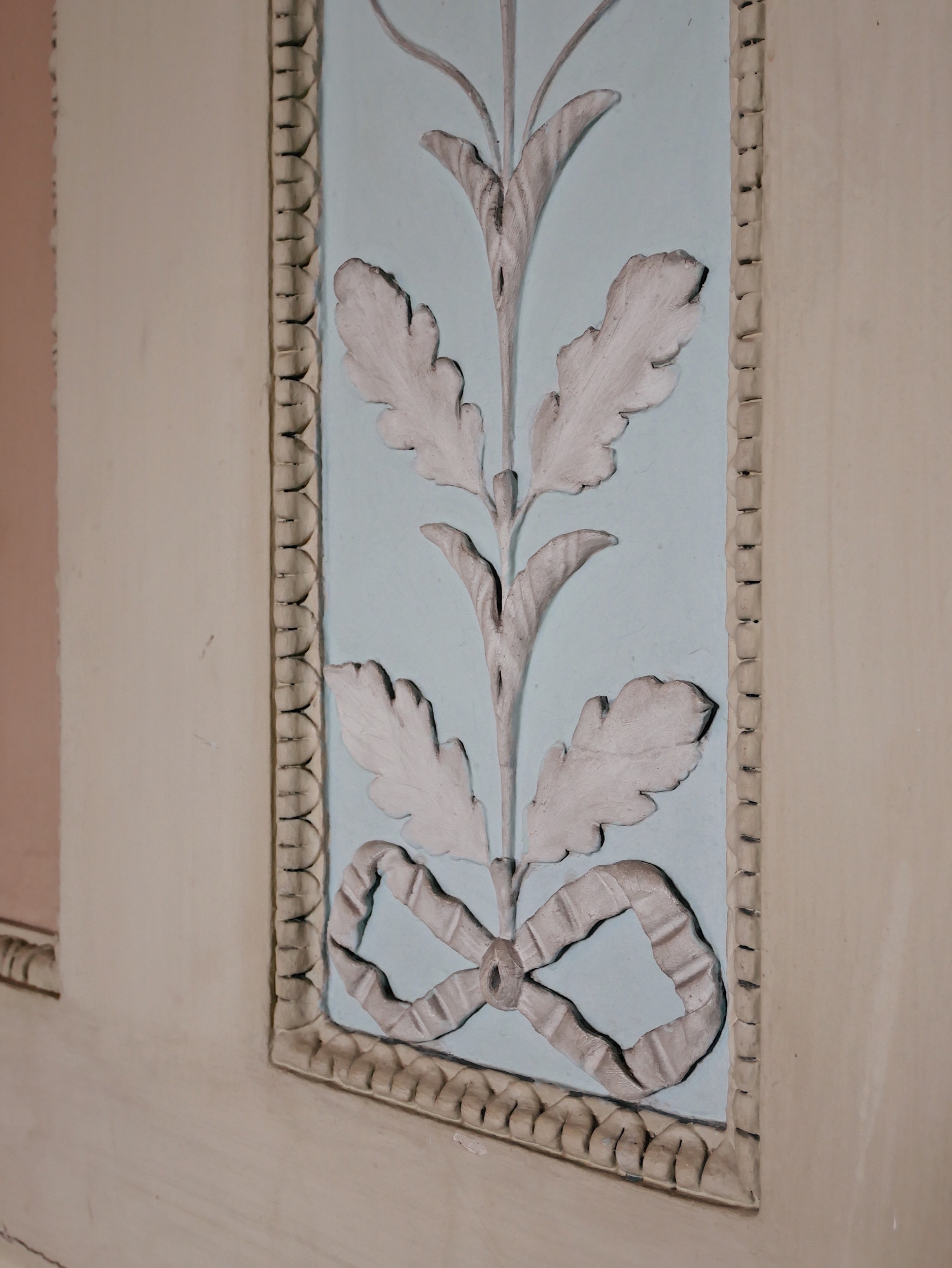 Opening times - The house and gardens are open from late March to early November. House tours run at 10.30am, 12.00 noon, 2.00pm and 3.30pm - booking in advance online or via telephone is recommended.
How to get there - Paxton is just over an hour drive away from Edinburgh, located a few miles west of Berwick-upon-Tweed. To get there by public transport, take the East Coast main railway line from Edinburgh Waverley to Berwick-upon-Tweed. Local bus service 32 operates every day except Sunday from Berwick Railway Station.
Eat - The Stables Tearoom offers hot drinks, lunch, cakes and even afternoon tea. The afternoon tea must be pre-booked 24 hours in advance.
Stay - Paxton offers a great range of accommodation options from glamping and caravan park to a self-catering apartment within the Regency wing of Paxton House and a self-catering cottage.
Mellerstain House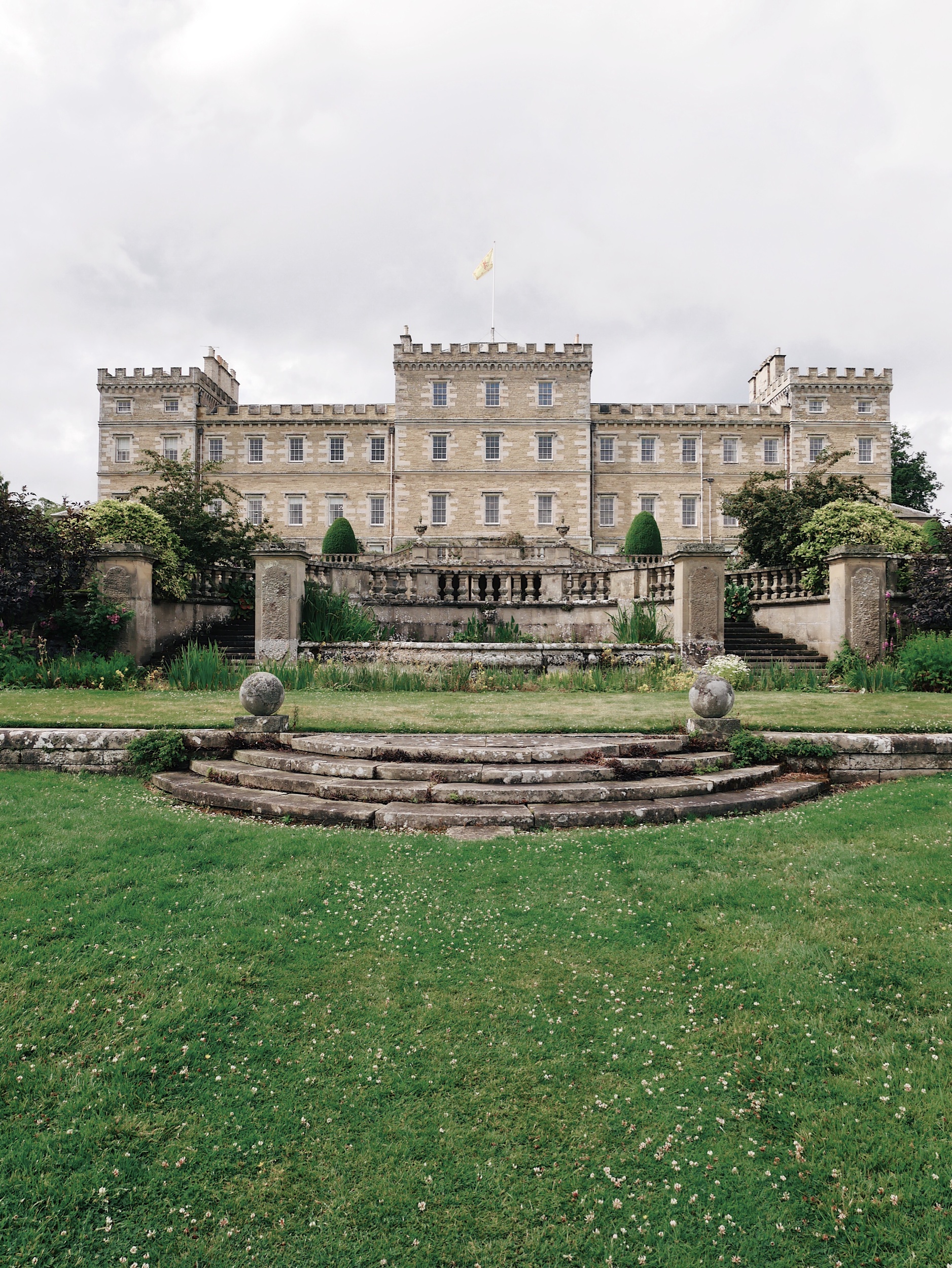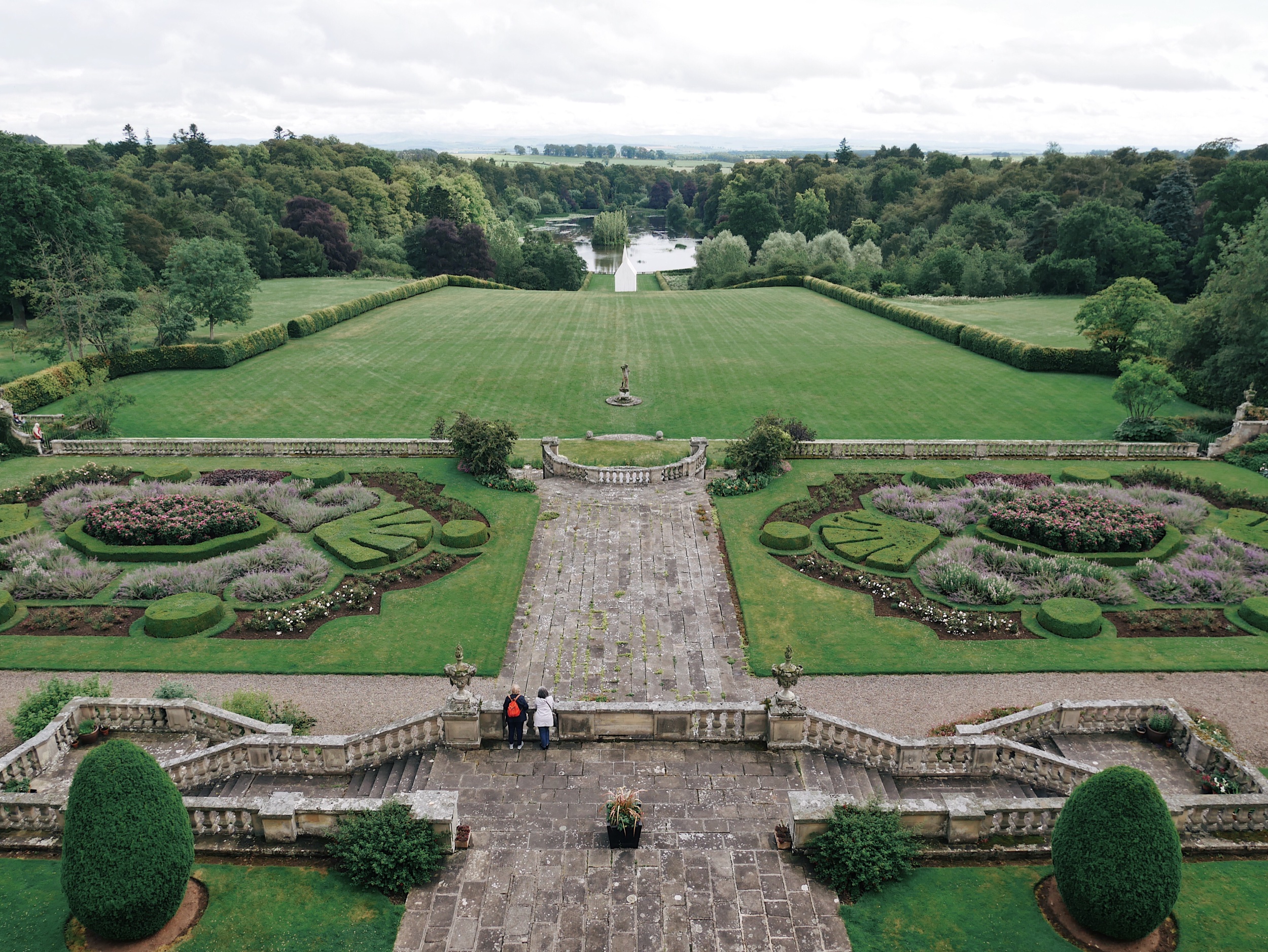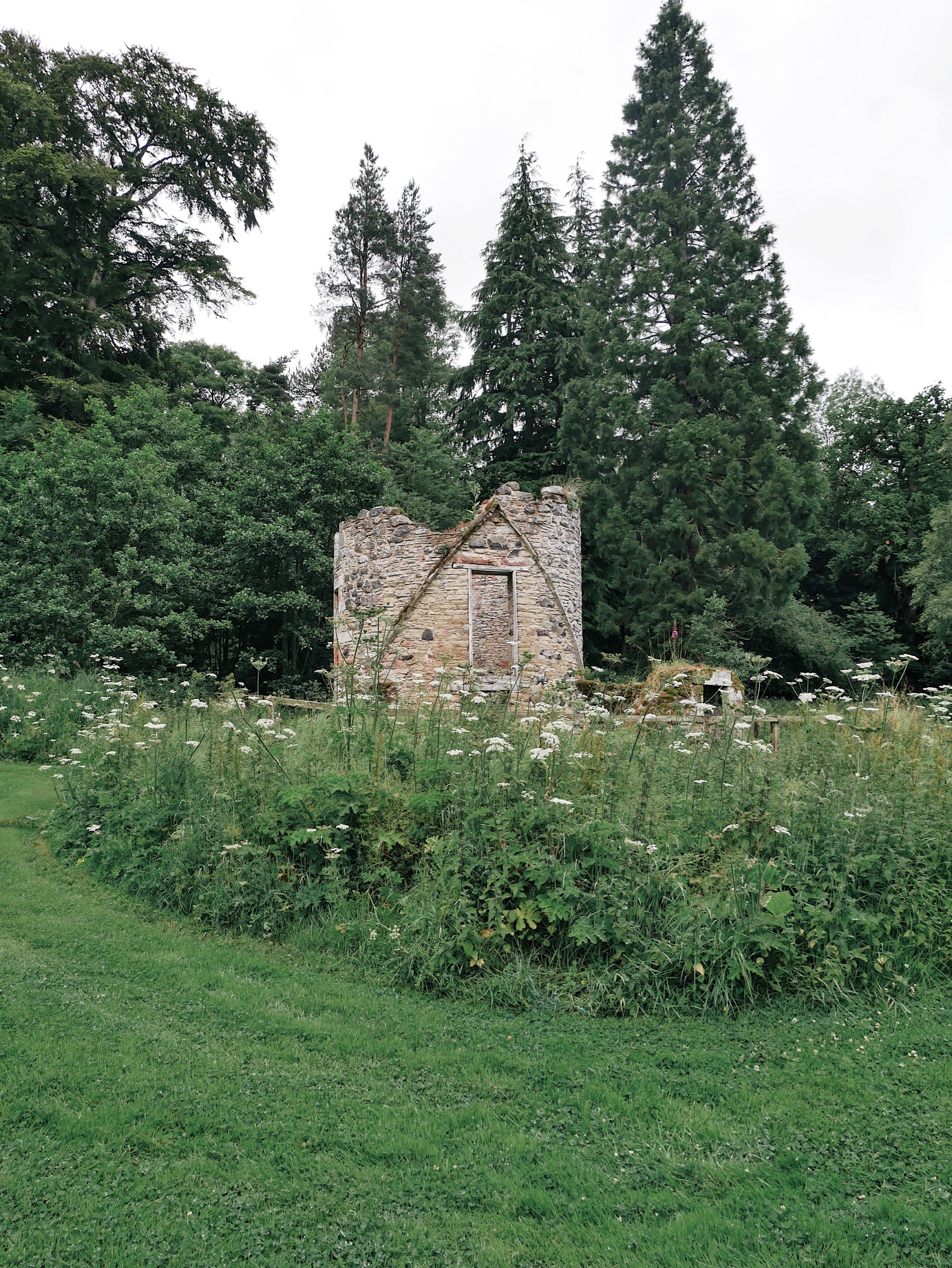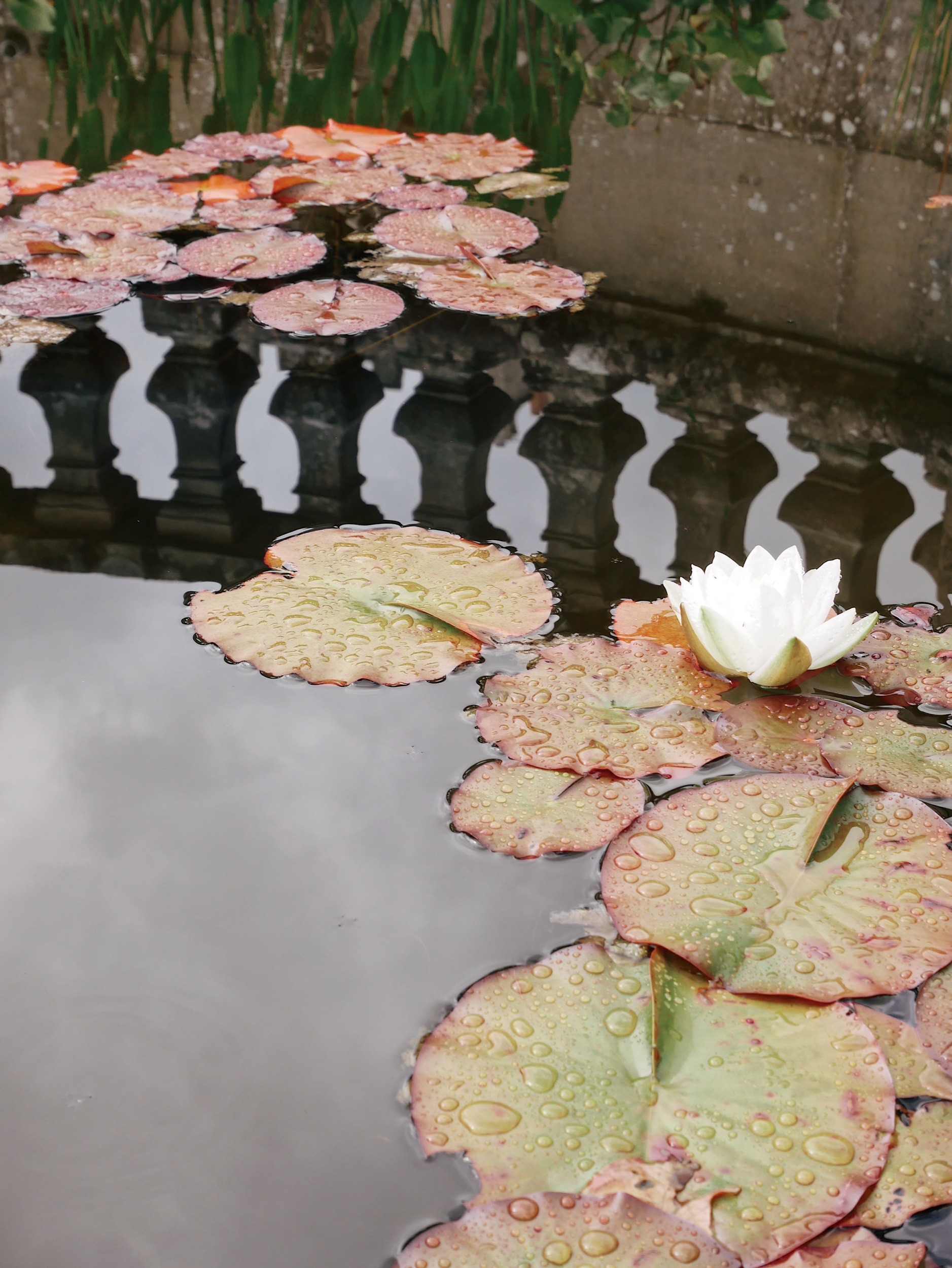 Highlights - Mellerstein House is a Robert Adam masterpiece - who would have thought that millenial pink was a thing in the 18th century? We adored the beautiful pastel coloured ceilings and the stunning views of the formal Italianate gardens, the lake and the Cheviot hills. The gardens are also home to the Borders Sculpture Park featuring contemporary open-air sculptures of exciting British artists. Don't miss the cute thatched tea cottage.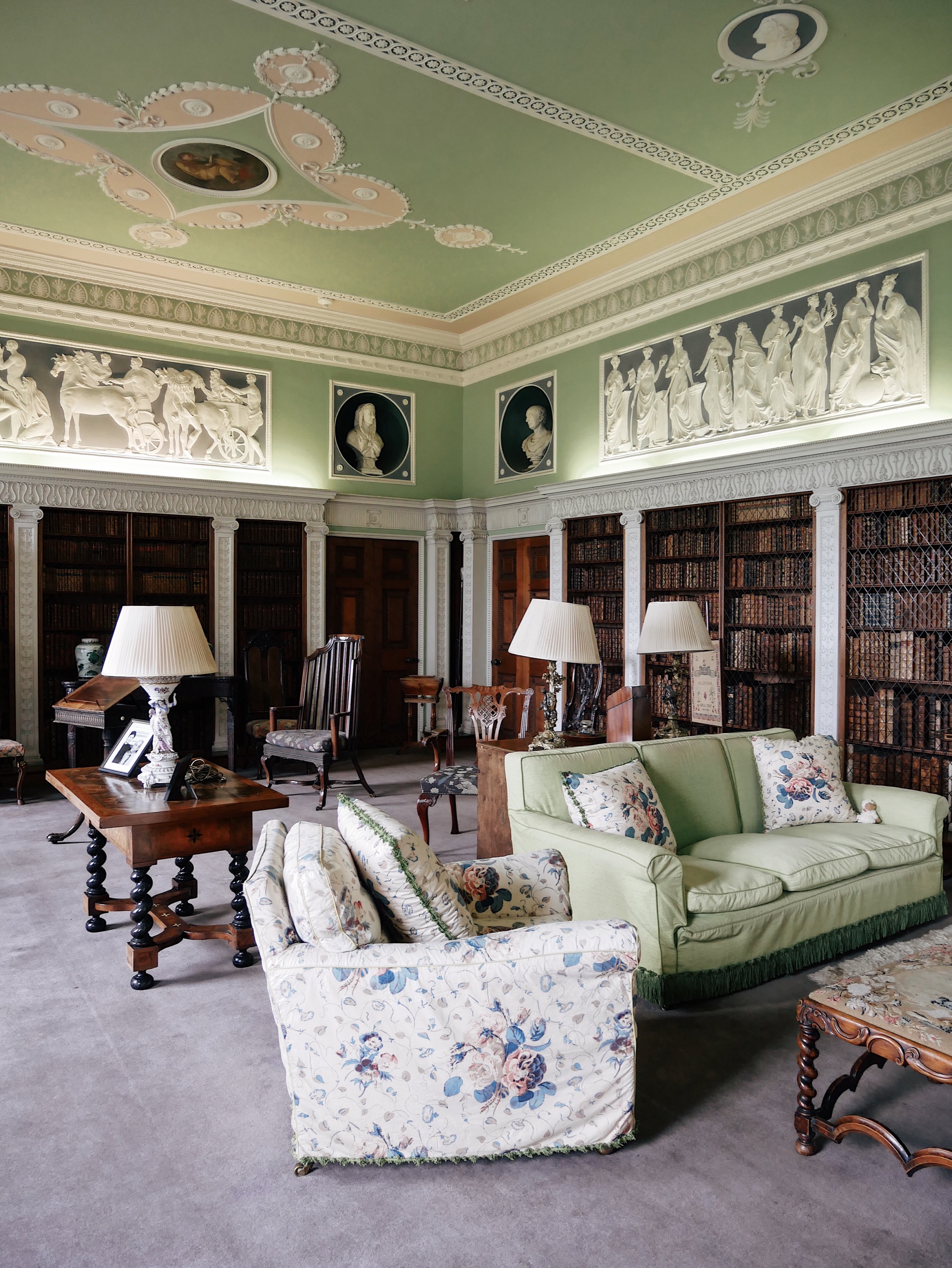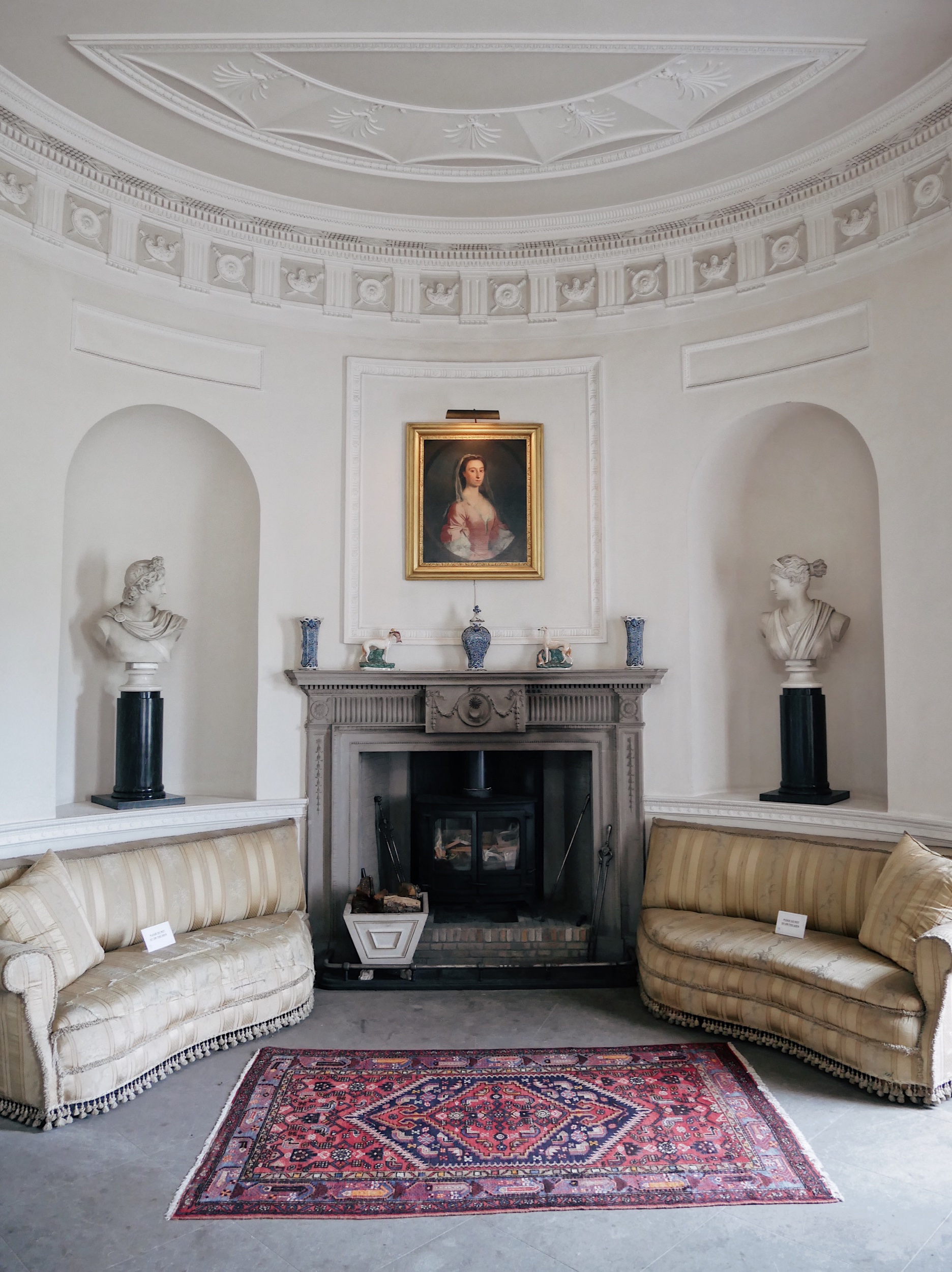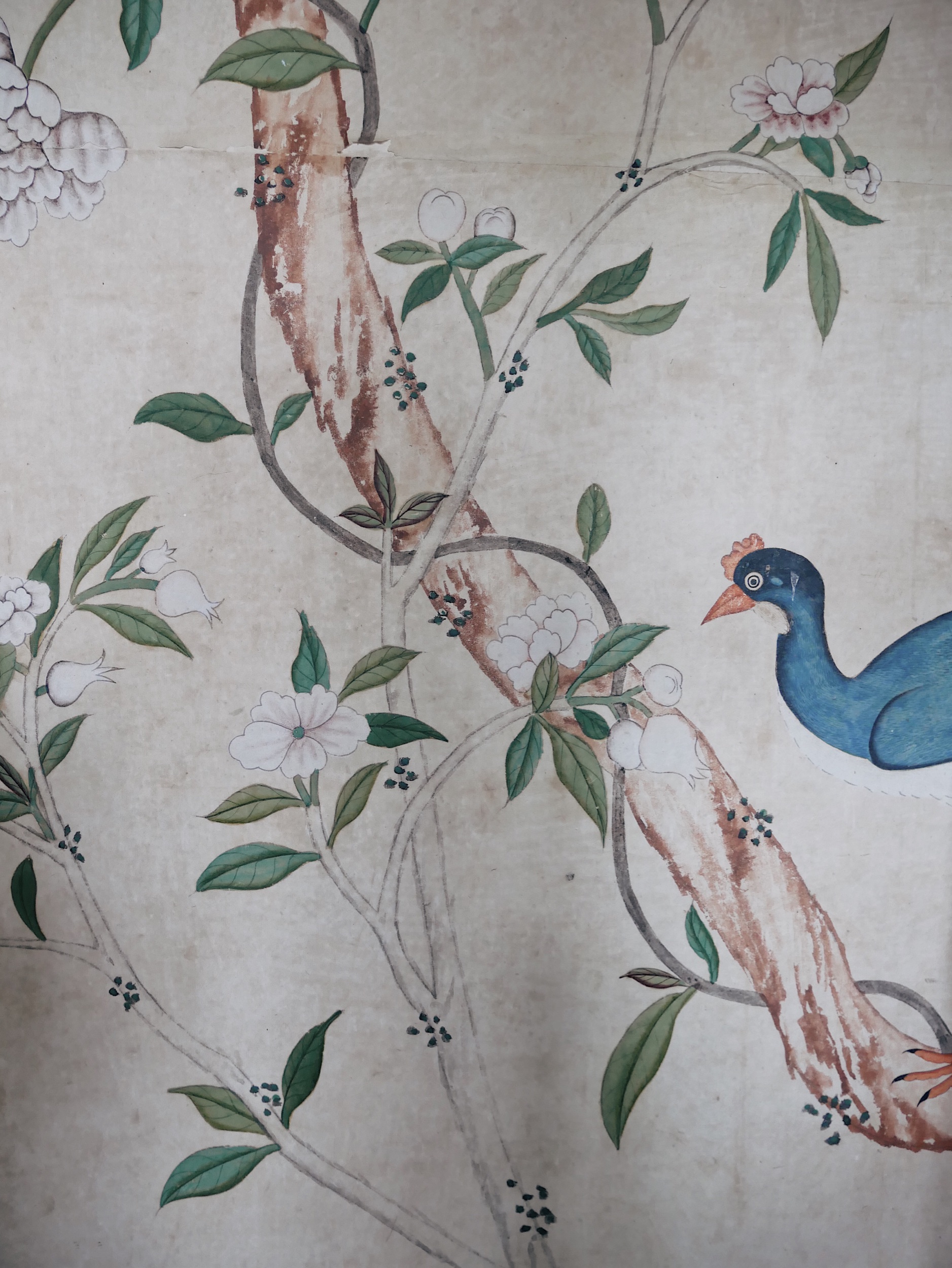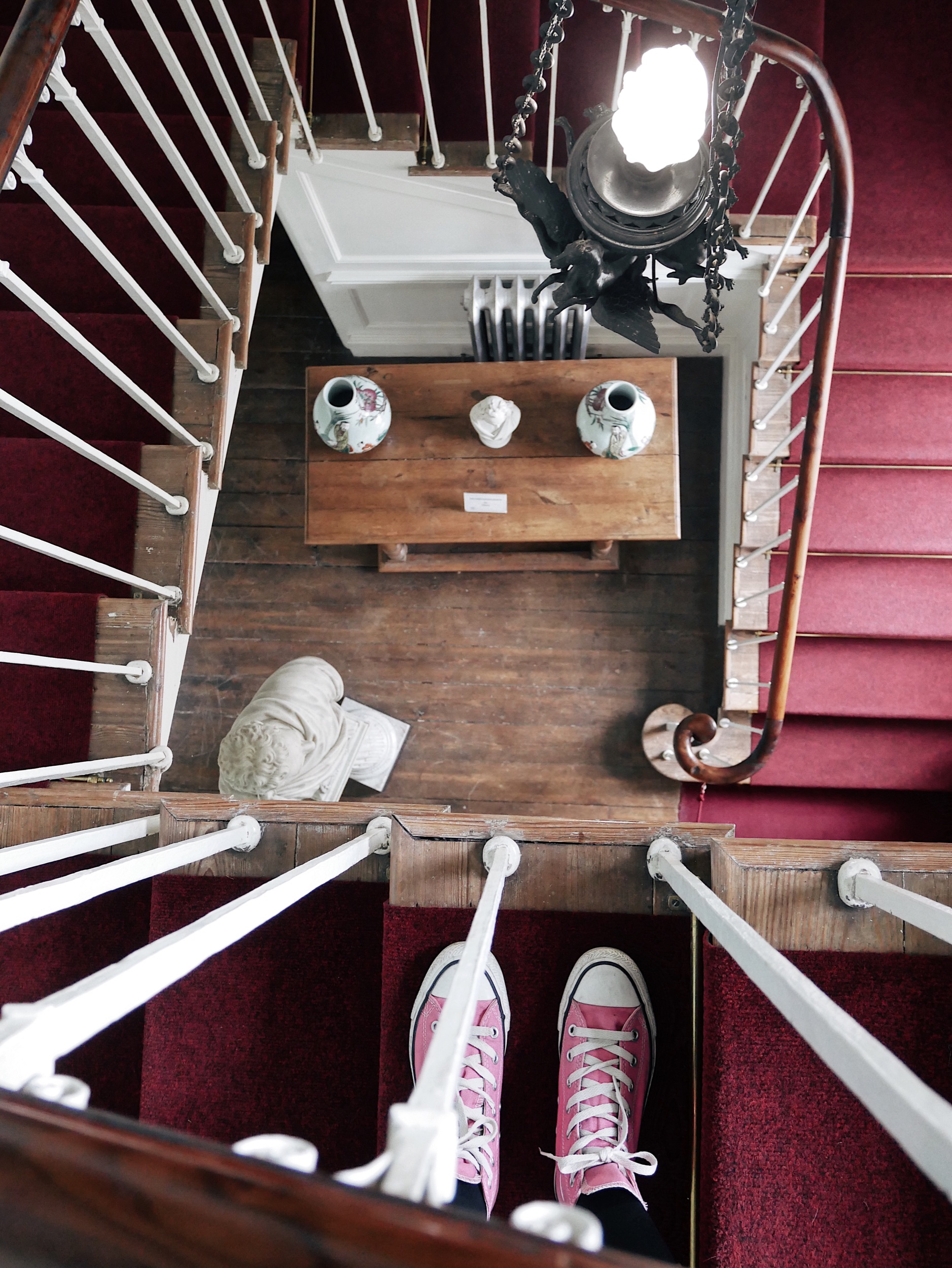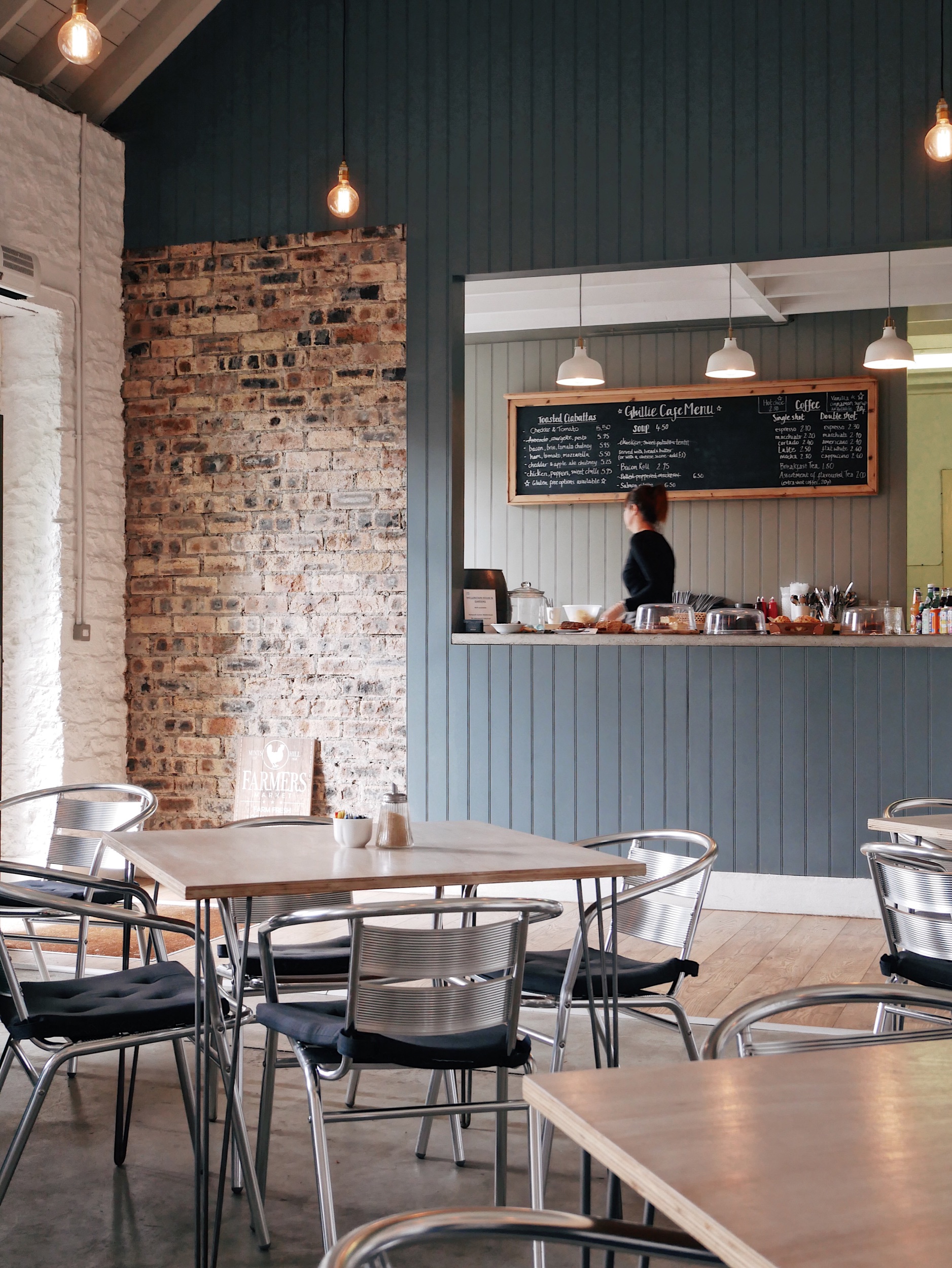 Opening times - The house and gardens are open Fridays to Mondays until the end of September.
How to get there - Mellerstain is just over an hour drive away from Edinburgh. The nearest village with Borders Buses links is Smailholm, about 50 minutes walk away from Mellerstain. Alternatively the Borders have some great cycling routes.
Eat - The Courtyard Café serves delicious lunch, refreshments and freshly made cake in stylish surroundings.
Stay - Two cute self-catering cottages are located within the grounds of Mellerstain: the Clock House and the Courtyard Cottage.
Read other routes here:
5: Gunsgreen & Manderston

Route 5 with the remaining 2 Big Houses will be coming soon.
All photos by The Edinburgh Enthusiast (C).
Acknowledgement: We were kindly offered complimentary entry by Paxton and Mellerstain, but the views and opinions expressed on this blog are honest and purely my own. Special thanks to Vanessa for organising our trip, Stephen and Angus at Mellerstain for hosting us for lunch at the Courtyard Café and to the Paxton team for the amazing and insightful guided tour and boat trip over the River Tweed.